If you want to use Refapp to evaluate consultants, it is possible to create specific consultant evaluation projects.
This function is an added service and if you are interested in implementing it for your organisation, contact your Customer Success Manager for more information.

Click on Create Project, and the option for Consultant Evaluation will now be available to select.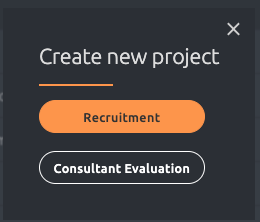 Start by writing the title of the job/assignment the consultant has had. Then choose a question template to start from. If you want to make changes to the template, such as adding or removing questions, click on Edit questions.

Then move on to Communication with candidates. The candidates, in this case, are the consultants. Select how many contact persons you want to collect evaluation from and how many days the consultant has to provide the contact details. You also have the possibility to add additional information in the box if you want to add something to the consultant about the process.

Then set up Communication with referees. Referees, in this case, are the contact persons for the job/assignment.

Save the project when you are done.

Add a consultant by clicking on Add candidate. Fill in the contact details and then click on Add and request referees. The candidate will then receive the email below with a link to fill in the contact details of their contact persons.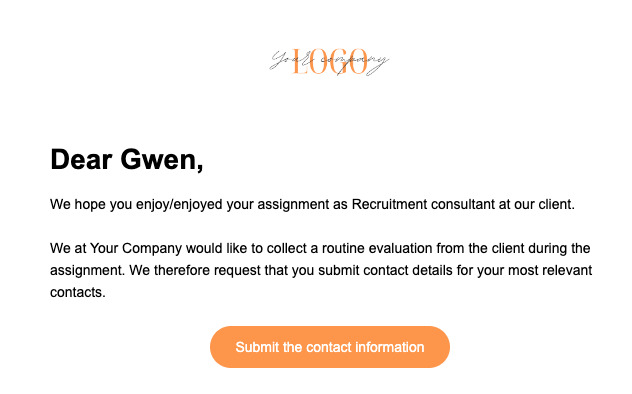 Once the consultant has submitted their contacts, they, in turn, receive an email asking them to answer questions.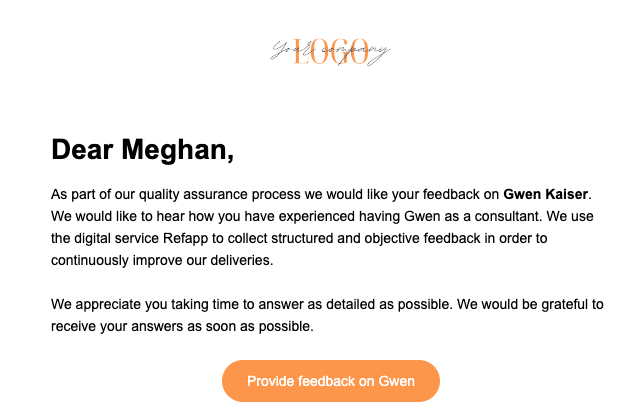 When all contacts have responded, their answers are collected in a report that you can view inside Refapp or share with people outside Refapp. To do this, go to the consultant, click on View report and Share report.