If your company has an integration between Refapp and Workable you can use digital reference checking directly in Workable.
Request reference check on a candidate
1. Access the candidate whom you'd like to conduct the reference check on and click on "More Actions" at the top of the candidate card.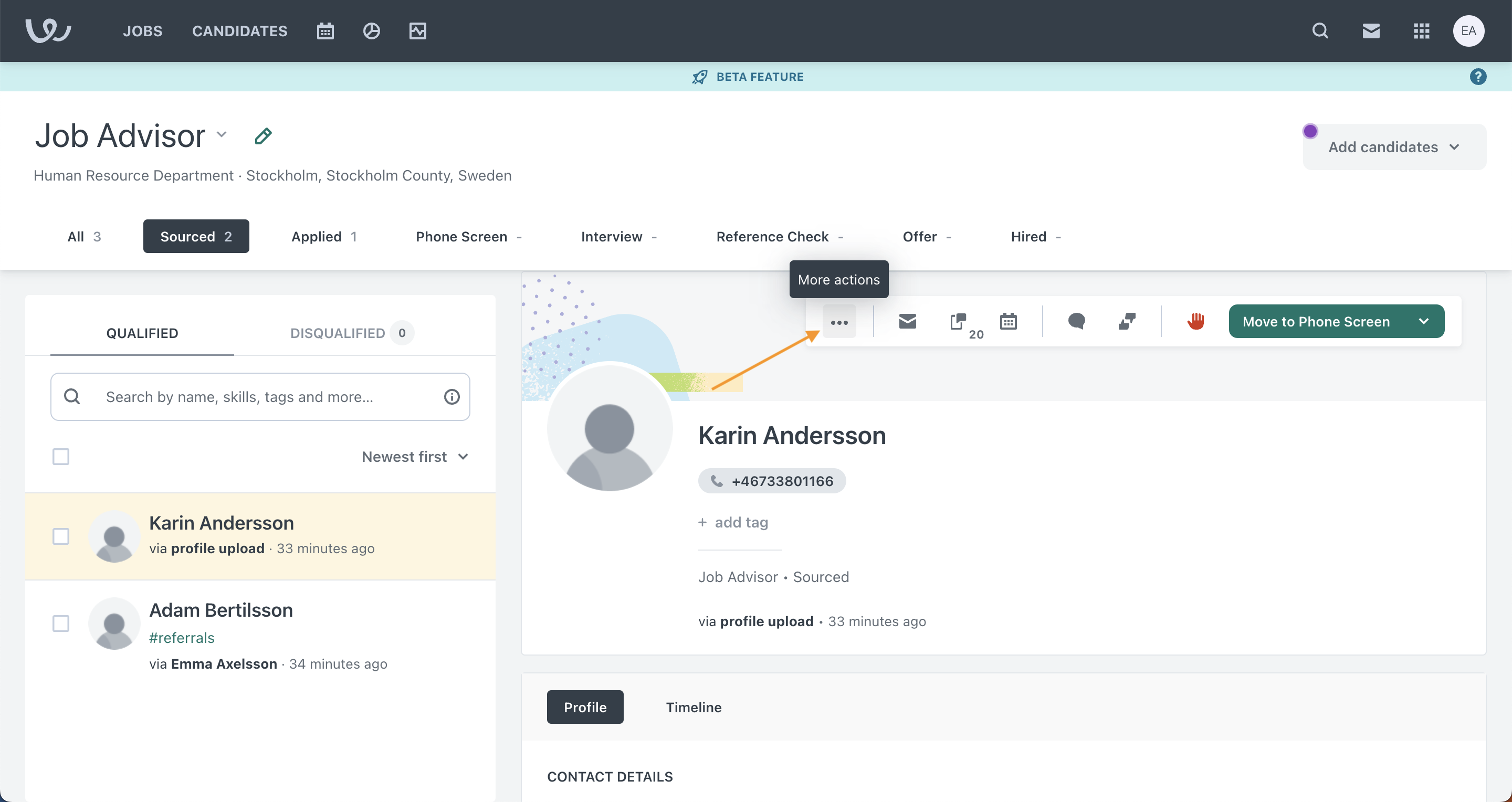 2. Choose the alternative "Request reference check"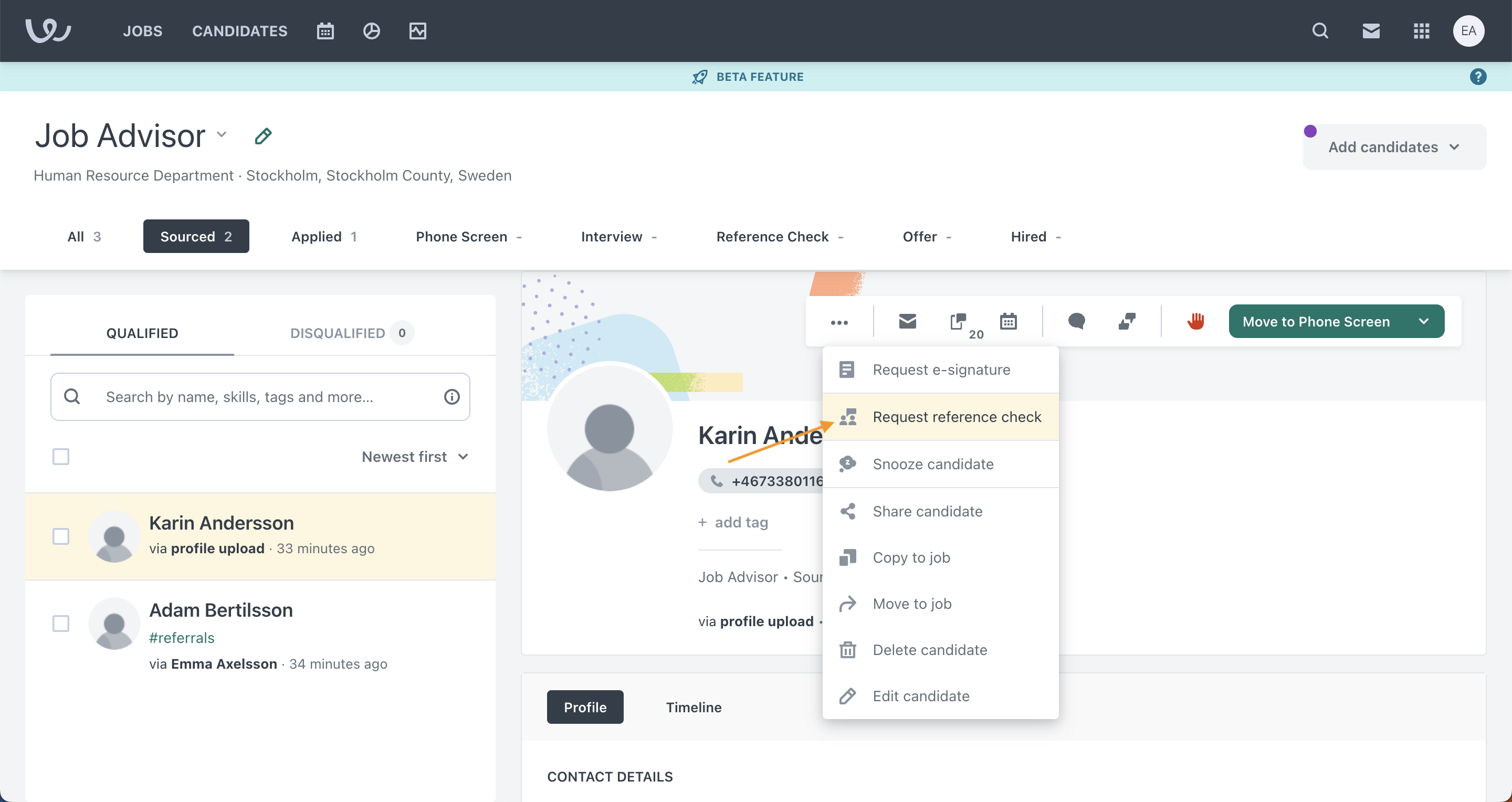 3. Once you request reference check you will be provided with a drop-down list that displays the Project Templates in your Refapp company account - the selected template will be used to create the project for the first candidate. The selection will continue to be used by default for future candidates in that particular job when the reference button is clicked but can be changed for individual candidates as needed. Confirm your selection by "Send request".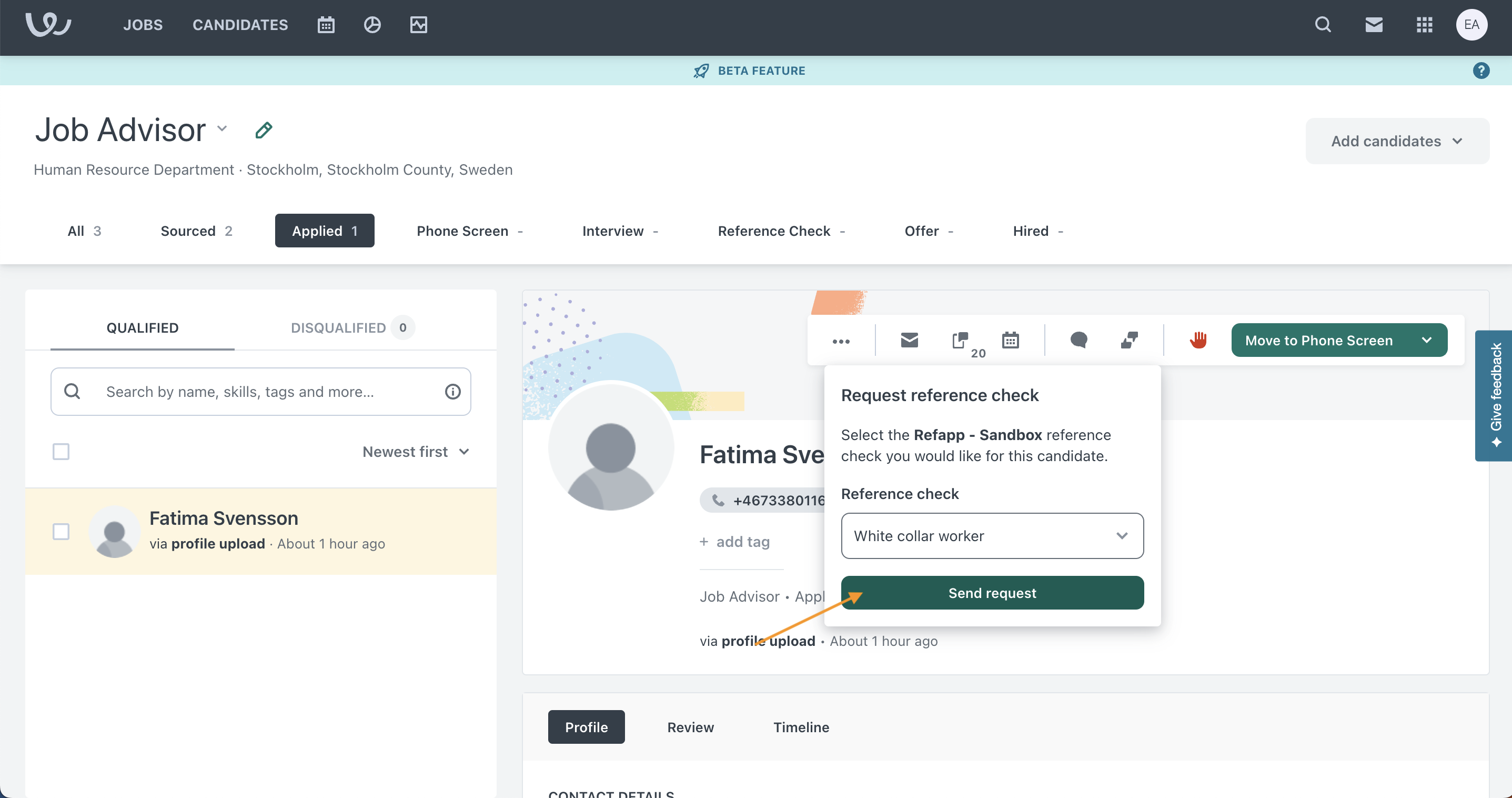 4. After the request has been sent you can follow the process in the Review section on the candidate card.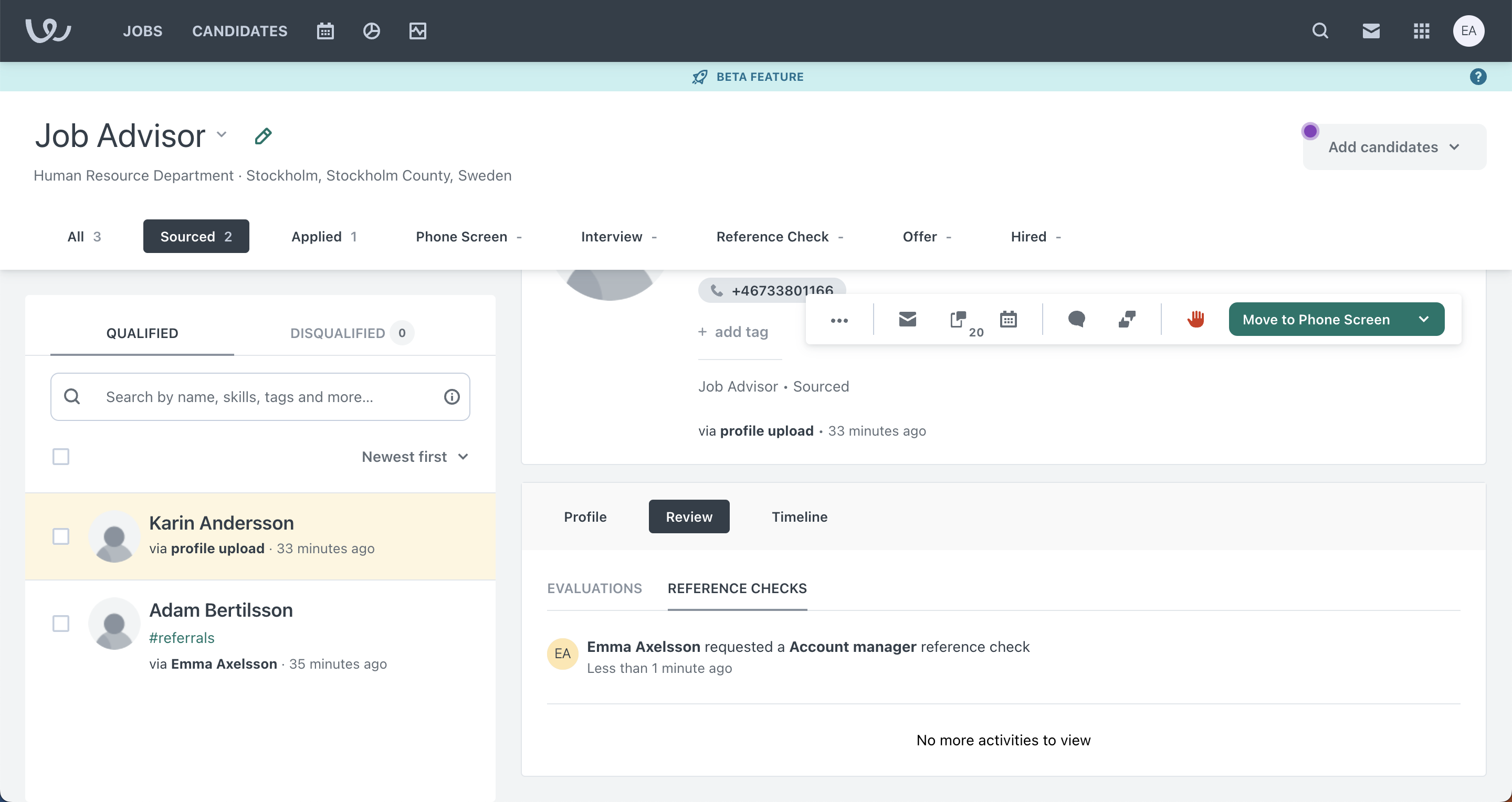 5. Refapp uses the information from the Project Template to request referee details from the candidate, to send questionnaires to referees by email and/or SMS, and collects the answers in a reference report.
6. Once the reference check is done you will find a link to a reference report in Workable.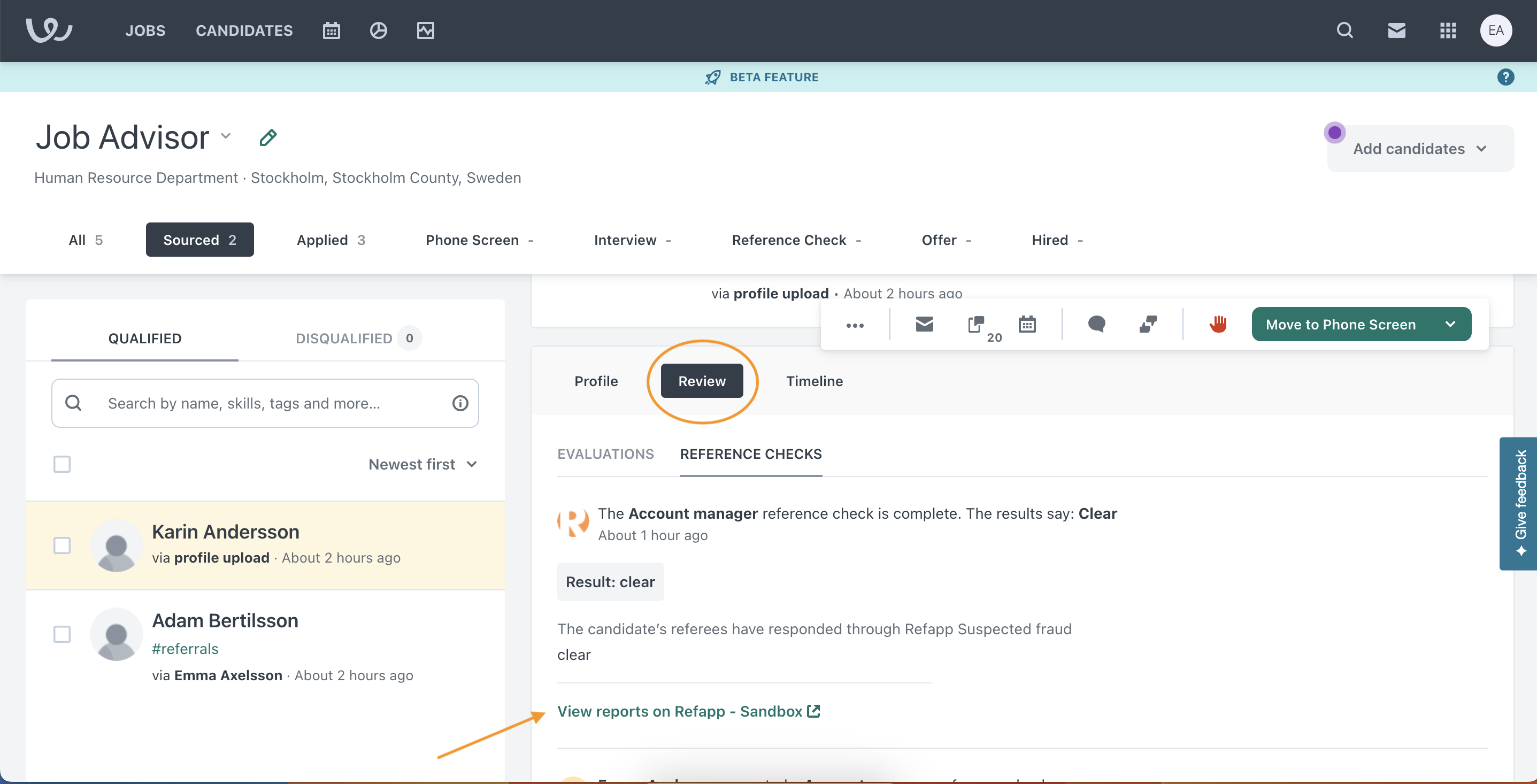 Did you know that you can set up different reference types for different organizations or teams within your company?
Use Subaccounts in Refapp to create structure within your company. Read more about the possibilities here.