To get some more structure and an easier way to find a question type, you can tag them inside the questionnaire builder.
Users with access rights; administrator, subaccount administrator and extended rights have the ability to tag questions.
Go inside the questions editor, either by going to forms or editing the questions inside a project. To tag a question, select it in the list of frequently asked questions. There you can add a new tag or scroll the drop-down list of current tags. You can use several tags on one question.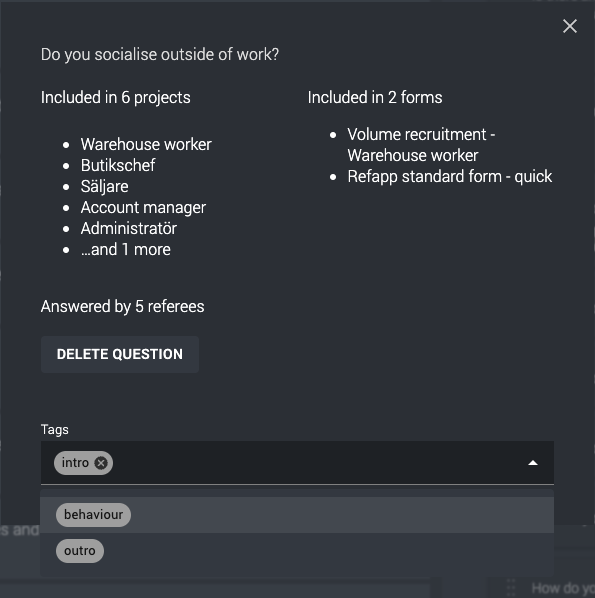 After tagging a question, you can see the tags in the frequently asked questions list.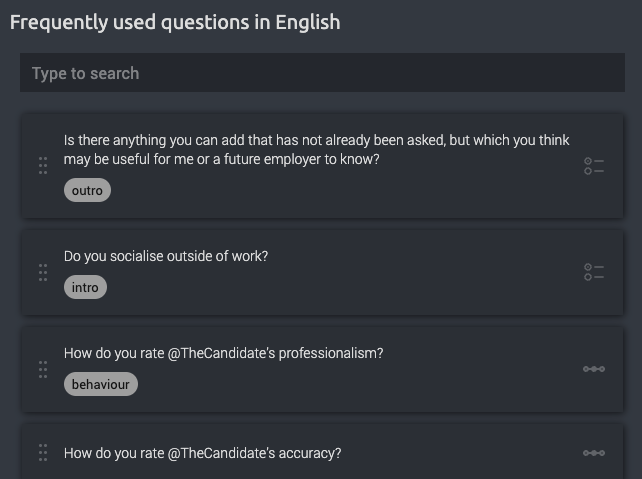 You can also search for tags in the search box to find all questions tagged with a certain tag.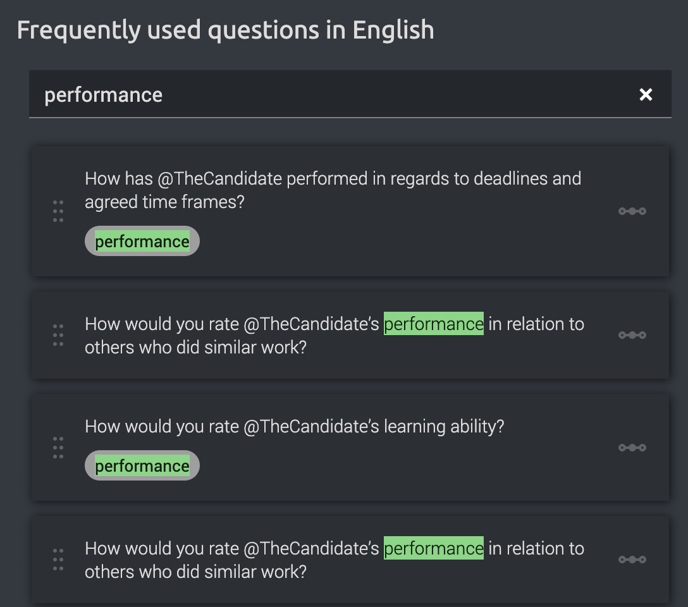 Some suggestions on tags you can use
Intro
Competency
Behaviour
Performance
Onboarding
Role-specific
Job-specific
Outro
If your organisation uses a competency framework from one of our partners, you can tag those specific questions in the framework to easily find them when creating or editing a questionnaire.