Here is a guide on how you integrate Refapp with SmartRecruiters.
To be able to set up the integration, you need to have administrative access to both Refapp and SmartRecruiters.
Enable the integration
Go to Settings -> Administration -> Apps & Integrations and locate Refapp in the list. Click Refapp to show the integration configuration page for Refapp. Click Connect and then Allow and Continue.
You will now be taken to Refapp, where you finalise the integration setup by clicking Connect, after which you are redirected back to SmartRecruiters.
Configuring Refapp for SmartRecruiters
The SmartRecruiters integration uses Project Templates for reference check settings. To read more on how to set up and use project templates with an ATS-system, follow this guide.
Configuring SmartRecruiters for Refapp
The preferred setup is to add a Job Field that contains the names of the Refapp project templates you want to choose from and then connect that field to the integration settings.
Start by going to Settings -> Configuration -> Job Fields. Press Add field. Name the field "Refapp Template" and add your project template names by adding them as a value.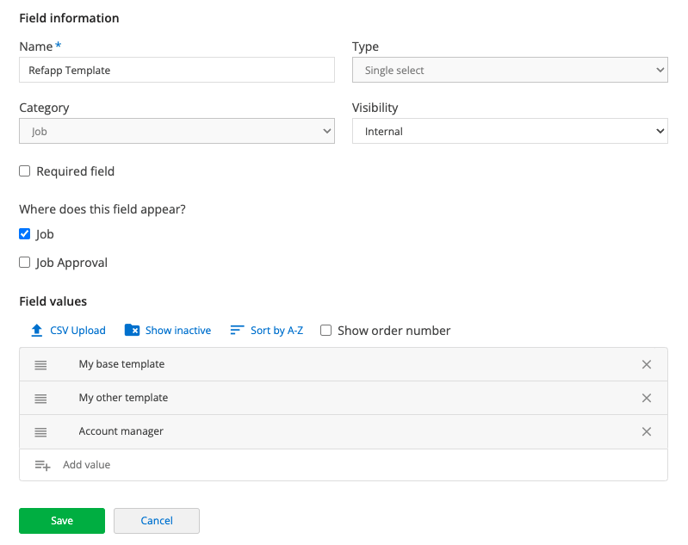 After you save, go to the configuration page for the Refapp integration and match the added job field to the Partner field named Refapp Template. Once this has been set up, you can assign the appropriate project template on a job level.