Here you can read about how to use Refapps Lead Generator in your reference checking.
The ability to add a Lead generator question first needs to be turned on by Refapp support.
You can either add the Lead Generator question in a specific reference check, or add the question as default in your company's public forms.
Go to the form in Refapp where you would like to add the question. Edit the form and create a new question.
When creating a new question, activate the Internal question toggle. An internal question is asked to the referee in the regular questionnaire and is visible when you view the reference report inside Refapp but is removed from the report as soon as you share it outside Refapp. When Internal question is selected, a new question type will appear called Lead Gen.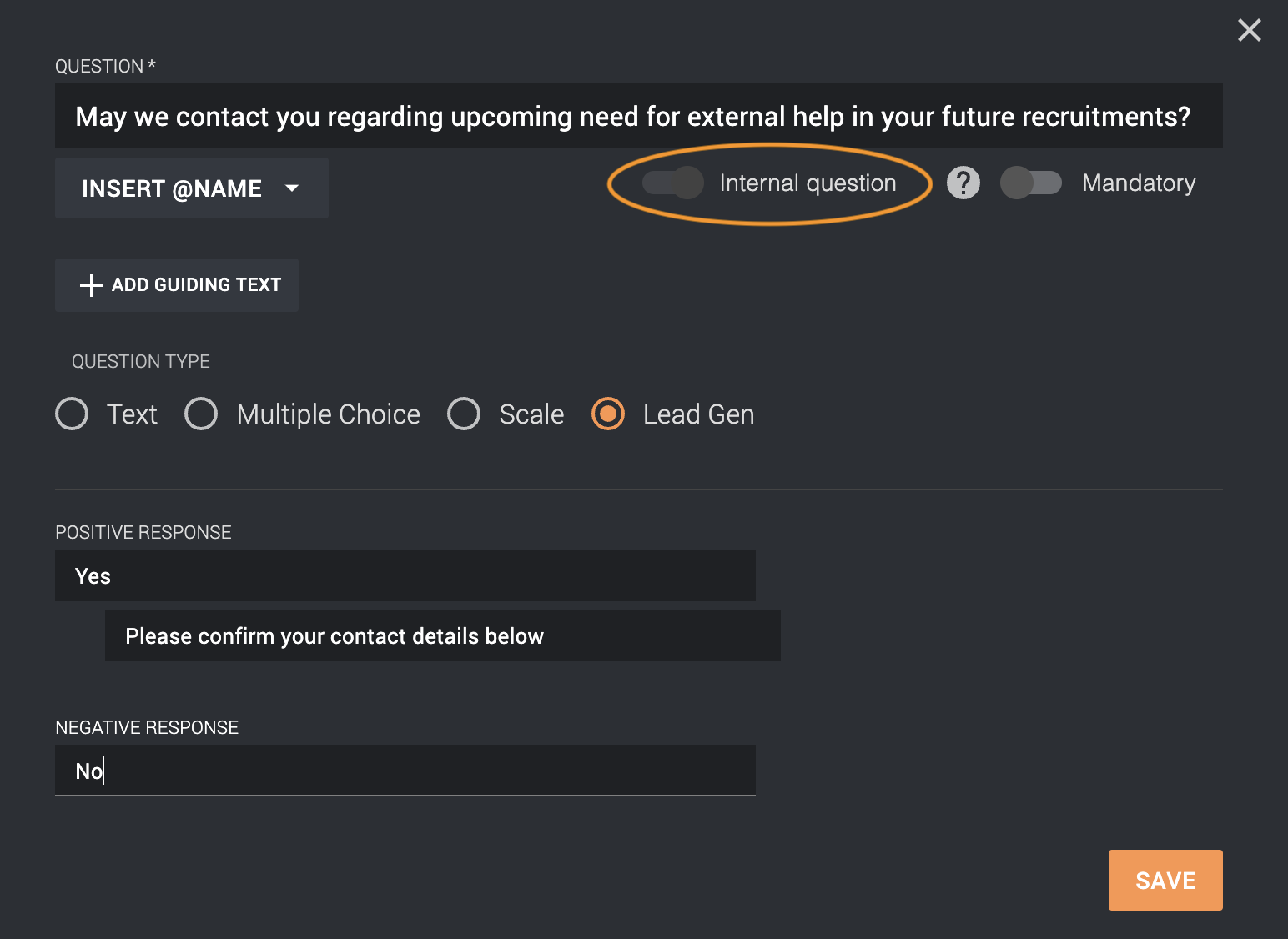 Once you've written your question, you are able to add a guiding text to describe what happens if the referee selects yes and gives more details about your question. "Please confirm your contact details below" is automatically selected as the message that is shown if the referee presses yes, but you can write your own text here as well.
Note that you are, at the moment, only able to have one Lead gen question per questionnaire.
When the referee answers the Lead gen question in the questionnaire and selects yes, their contact information automatically gets added to the box, but they are able to add more information or make changes if they like.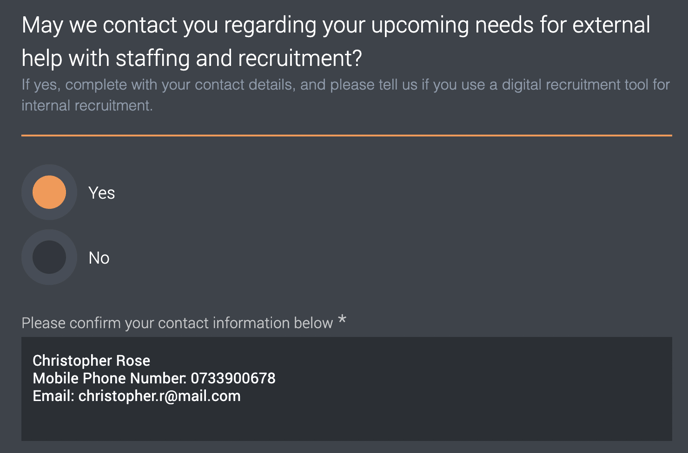 If a referee has answered yes to a lead gen question, you are able to see their answer in the reference report inside Refapp. The leads are also gathered inside the Company statistics, where you can easily keep track of how many leads have come in during a certain period.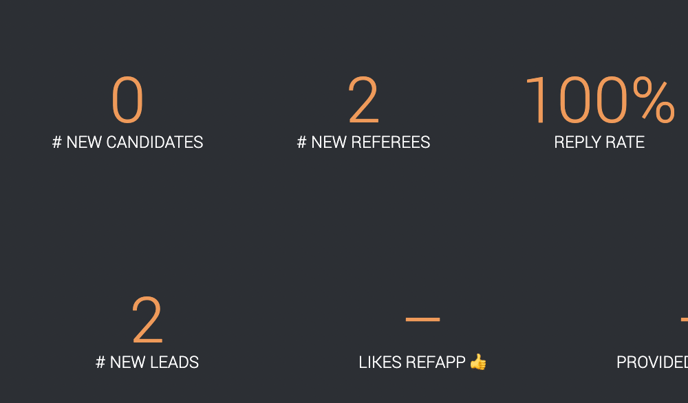 An Administrator or subaccount administrator can click on the number of leads and get a complete list of them. Here you can see which subaccount they are attached to, which language the referee answered, what details they entered in the questionnaire and which user created the project the referee belongs to. There is also the ability to download the data in an excel document to send to the person responsible for leads in your company.

If you, as a recruiter, want to be notified when a new lead has come in, you can turn it on by pressing your profile in the corner and selecting My profile. In the personal settings, you can select if you want an email when a response has been received. If you only want to get an email when the response includes a lead, you can turn that toggle on.

When this setting is turned on, you will get an email that a referee has responded and that they have answered yes to the lead gen question. If you press the link to the Reference check report, it will lead you straight to the answers and you can see the referees answer.
Tip! If you are already using an internal question to gather leads from referees in your questionnaire, you can make the existing question into a Lead Gen question simply by editing it and selecting Lead Gen as the question type.